En ny Phoebe Bridgers-sång följer med som extra bonus i trailern för Normal People-författaren Sally Rooneys nya serie Conversations With Friends.
Normal People var en av 2020 års mest hyllade serier. Nu har samma kreativa team bearbetat även debutromanen som den nu 31-åriga succéförfattaren släppte 2017.
Conversations With Friends utspelar sig i Dublin och följer de två collegestudenterna Frances och Bobbi när de utforskar den märkliga och oväntade kontakt de får med det gifta paret Melissa och Nick. Vi möter dem i trailern till tonerna av Phoebe Bridgers nyskrivna låt Sidelines. Hela låten släpps på fredag den 15 april och är den första originalmusiken från Phoebe Bridgers sedan albumet Punisher.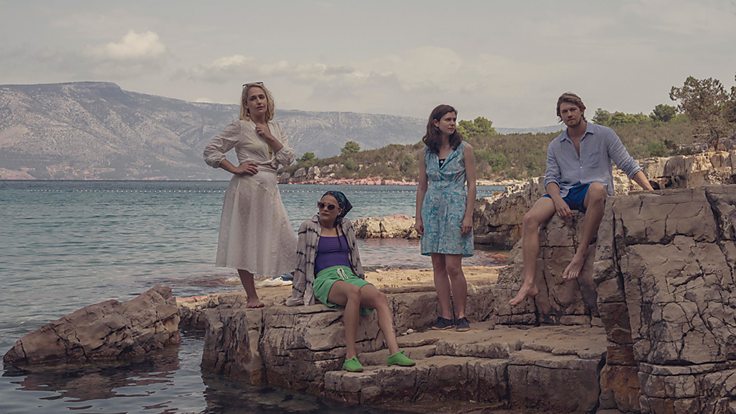 Melissa och Nick spelas av Jemima Kirke (Girls) och Joe Alwyn (The Favourite och Taylor Swifts pojkvän). Sasha Lane (American Honey) spelar Bobbi och Frances av nya talangen Alison Oliver.
Läs mer om karaktärerna och se de första bilderna här.
Conversations With Friends är en samproduktion mellan brittiska BBC Three och amerikanska streamingtjänsten Hulu. Den 15 maj är det premiär på båda plattformarna. I Norden har rättigheterna hamnat hos HBO Max, som dock ännu inte bekräftat något premiärdatum.