Steve Martin, Martin Short och Selena Gomez är true crime-fantaster i det humoristiska mordmysteriet Only Murders in the Building.
Komediserien följer tre personer i New York som inte känner varandra sedan tidigare, men alla är fascinerade av true crime. Plötsligt befinner de sig mitt i händelsernas centrum efter att ett grymt dödsfall inträffat i deras egen exklusiva fastighet. Trion misstänker mord och bestämmer sig för att använda sina true crime-kunskaper för att ta reda på sanningen.
De dokumenterar fallet i en podcast samtidigt som det visar sig att fastigheten döljer komplexa hemligheter som sträcker sig långt bak i tiden. De lögner de berättar för varandra är kanske ännu mer explosiva, särskilt när trion inser att en mördare troligen finns bland dem.
Den 75-årige humorlegendaren Steve Martin har själv skapat och skrivit manus till Only Murders in the Building ihop med Grace and Frankie-producenten John Hoffman och This Is Us-skaparen Dan Fogelman.
Steve Martin bildar true crime-trio ihop med radarpartnern Martin Short och artisten Selena Gomez, den före detta Disney-stjärnan som numera är både popsångerska, filmskådespelerska, tv-kock och producent.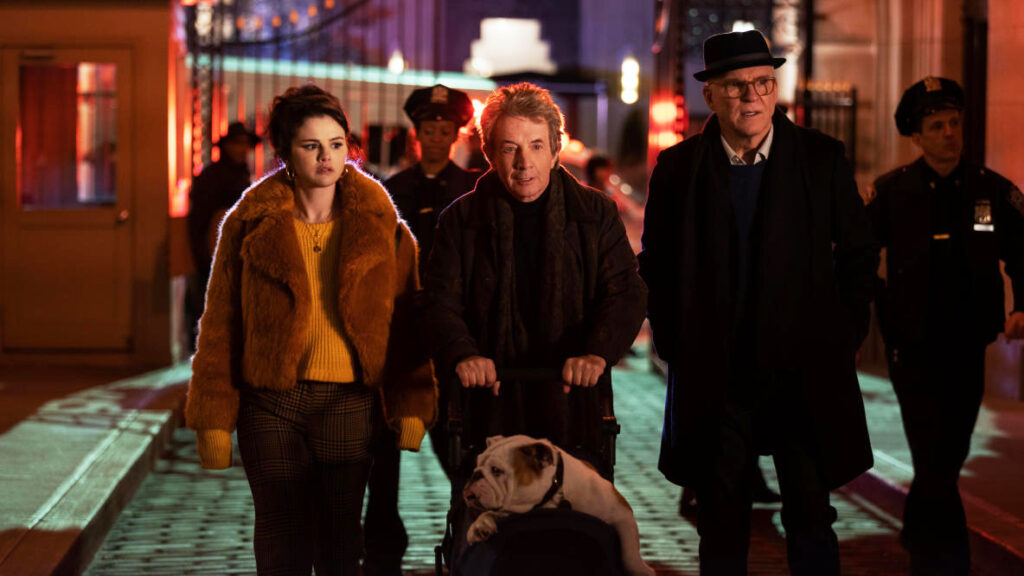 Andra bekanta ansikten i trailern som precis har släppts tillhör Amy Ryan (The Office), Jane Lynch (Glee) och Nathan Lane (Penny Dreadful: City of Angels).
Only Murders in the Building har premiär den 31 augusti på Disneyägda amerikanska streamingtjänsten Hulu. I Sverige är det Disney+ Star som gäller.