The Wire-skaparen David Simons nya serie handlar om en ökänd korruptionsskandal i Baltimore. HBO har nu gett We Own This City ett premiärdatum.
We Own This City är en true crime-historia baserad på en ganska färsk bok av Baltimore Sun-reportern Justin Fenton med den längre och mer klargörande titeln We Own This City: A True Story of Crime, Cops, and Corruption.
David Simon inledde själv karriären som kriminalreporter i Baltimore. Miniserien We Own This City, som han skapat ihop med parhästen George Pelecanos, är duons återkomst till Baltimores gator där deras hyllade kriminalserie The Wire också utspelade sig. David Simon är sin vana trogen intresserad av samhällsstrukturer och systemfel.
I We Own This City riktar Simon och Pelecanos strålkastaren mot den enhet, The Gun Trace Task Force, som polisen i Baltimore använde sig av för att avlägsna vapen och våldsamma kriminella från gatorna. Under en kort period betraktades poliserna i enheten som hjältar, men i stället har enheten för evigt blivt förknippad med en stor korruptionsskandal. 2017 greps de nio medlemmarna i enheten för brott kopplade till polisernas illegala genomsökningar och stöld av kontanter, smycken och droger. Sju erkände, men två nekade.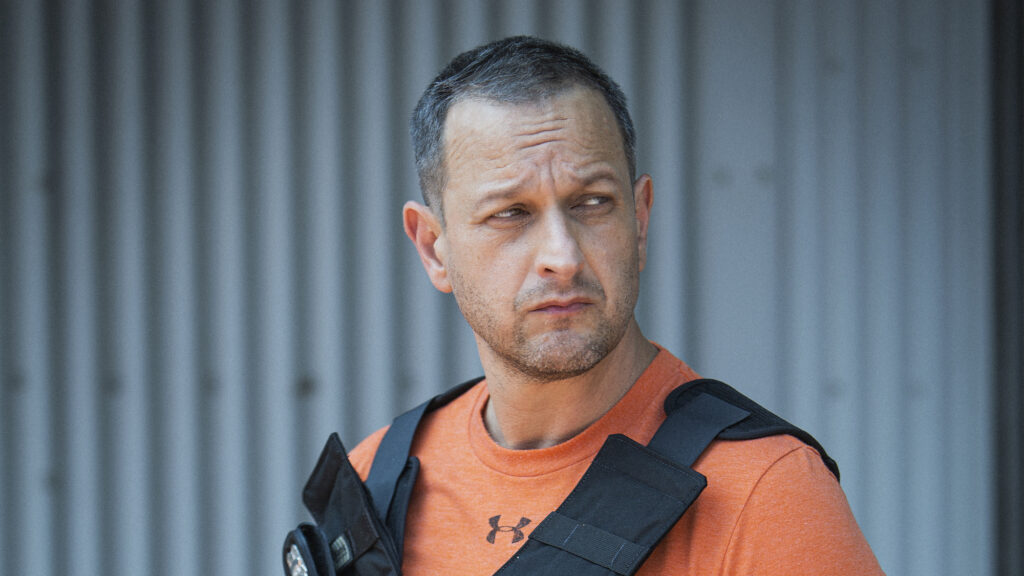 Jon Bernthal (The Punisher) spelar centralkaraktären Wayne Jenkins. McKinley Belcher III (Ozark) som Momodu Gondo och Josh Charles (The Good Wife) som Daniel Hersl, spelar två andra medlemmar i den korrupta enheten.
I en annan viktig roll återfinns Wunmi Mosaku (Loki) som spelar Nicole Steele, en åklagare från justitiedepartementet som utreder enheten. Det gör även Dagmara Domi´nczyk (Succession) som Erika Jensen, men för FBI:s räkning.
David Simon är en av HBO:s trognaste kreatörer. Förutom The Wire har han också skapat The Corner, Treme, Show Me A Hero, The Deuce och The Plot Against America.
We Own This City består av sex avsnitt och har premiär på HBO Max i USA den 25 april, vilket bör betyda dagen därpå på HBO Max i Sverige.