Sandra Oh byter tillfälligt från MI6-agent till universitetsprofessor. Dramakomedin The Chair har premiär på Netflix den 20 augusti.
Killing Eve påbörjade inspelningen av den fjärde och sista säsongen tidigare den här veckan och återkommer inte förrän nästa år. Men vi får snart se mer av prisbelönade Sandra Oh ändå. Netflix har nu släppt de första bilderna från dramakomedin The Chair.
Sandra Oh spelar Ji-Yoon Kim, som är den första kvinnliga chefen för den engelska institutionen på ett prestigefullt universitet och dessutom en av få medarbetare som inte är vita. Det gör att hon ställs inför många unika utmaningar i sitt jobb på Pembroke University.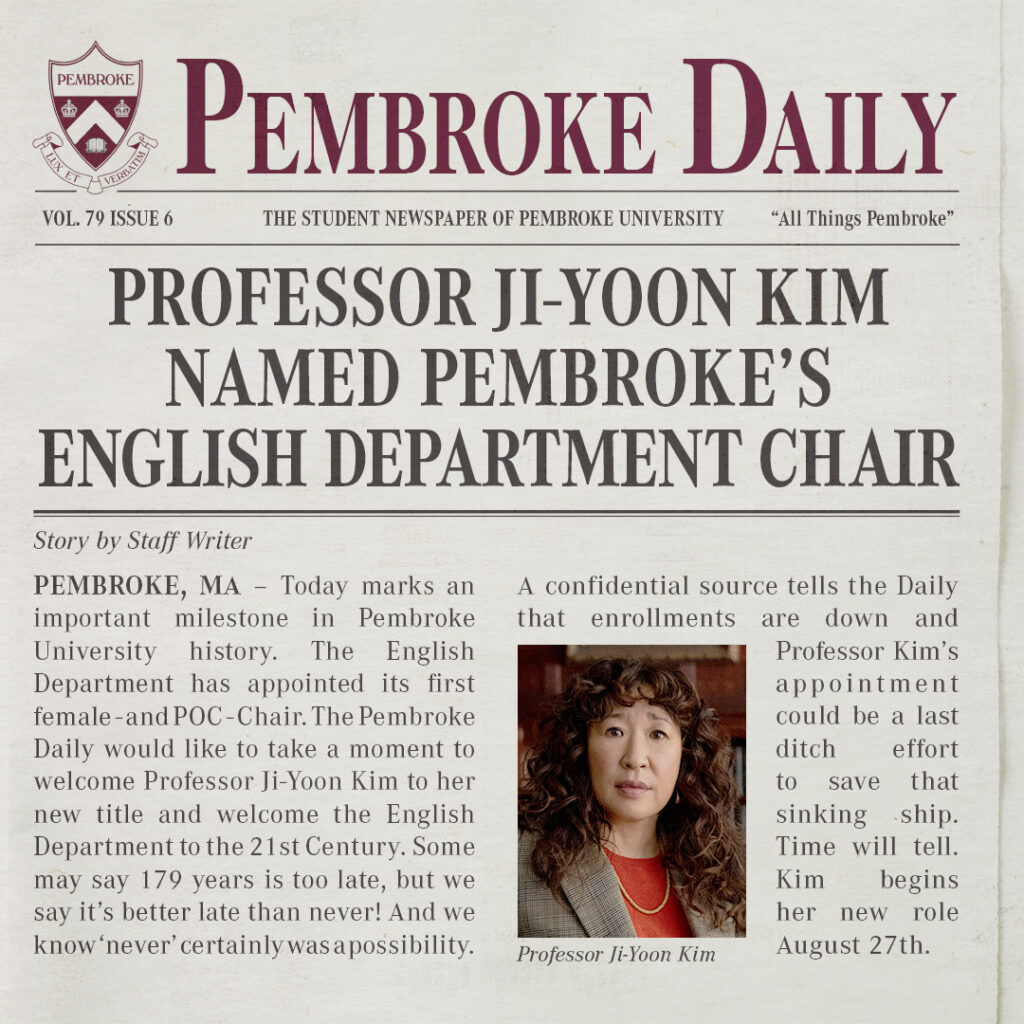 Amanda Peet och Jay Duplass jobbade ihop i HBO-serien Togetherness. Då befann sig Peet framför kameran och Duplass-brodern bakom. I The Chair är rollerna motsatta. Serien är skapad och producerad av Amanda Peet och Jay Duplass har rollen som professor Bill Dobson.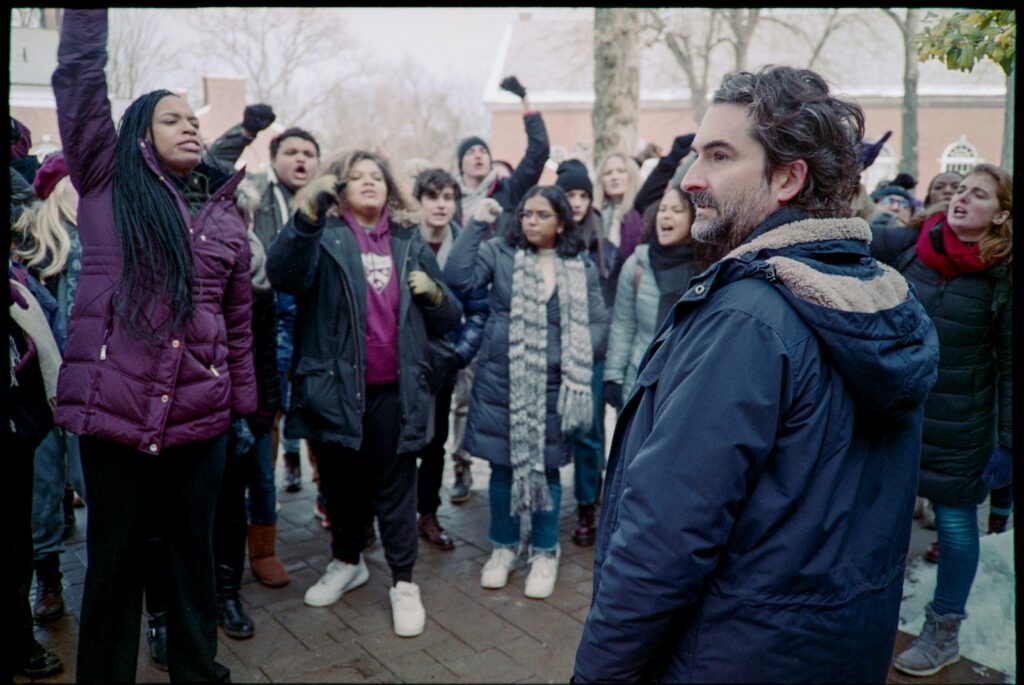 I rollistan finns även Holland Taylor (professor Joan Hambling), Bob Balaban (professor Elliot Rentz), Nana Mensah (professor Yaz McKay), David Morse (dean Paul Larson) och Everly Carganilla (Ju-Hee "Ju Ju" Kim).
Amanda Peet är sedan 2006 gift med David Benioff. Benioff är tillsammans med Game of Thrones-kompanjonen DB Weiss med och producerar The Chair inom ramen för duons mångmiljondeal med Netflix.
The Chair hade tidigare den 27 augusti som startdatum, men Netflix har nu tidigarelagt premiären. Den 20 augusti landar sex halvtimmeavsnitt.