Boken har inte ens släppts utanför Italien, men Netflix har redan gjort klart med tv-rättigheterna till Elena Ferrantes nya roman The Lying Life Of Adults.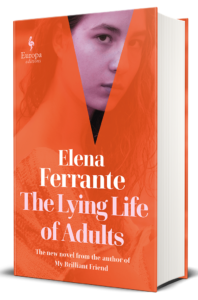 Elena Ferrante är den hemlighetsfulla författaren bakom den älskade Neapelkvartetten. Boksviten ligger till grund för den populära HBO-serien My Brilliant Friend (Min fantastiska väninna), vars andra säsong visades under senvintern.
Nu är det dags för nästa Ferrante-dramatisering. Italienska Fandango har valt Netflix som samarbetspartner när romanen The Lying Life Of Adults ska omvandlas till tv-serie.
Boken har ännu bara släppts på italienska, men har redan hyllats världen över. Lanseringen globalt sker först i september.
The Lying Life Of Adults utspelar sig liksom Neapelkvartetten i ett splittrat Neapel, men rör sig i en annan tidsera. Huvudpersonen Giovanna växer upp på 1990-talet och berättelsen följer henne från barndomen till tonåren. Uppe på höjden finns ett Neapel som bär en mask av kultivering och djupare ned finns en plats för excesser och vulgaritet. Giovanna rör sig mellan dessa två världar, faller ned i den ena och klättrar tillbaka till den andra.
Här är Netflix officiella bekräftelse om att en serie är på väg.