Skräckmästaren Mike Flanagan har presenterat den långa rollistan för sin nästa Netflix-serie, Edgar Allan Poe-historien The Fall of the House of Usher.
Mike Flanagan har byggt ett framgångsrikt skräckbibliotek hos Netflix. The Haunting of Hill House anlände till Netflix i oktober 2018 och följdes av The Haunting of Bly Manor två år senare och Midnight Mass i september i år. Dessutom är produktionen av Midnight Club avslutad.
Mike Flanagans femte Netflix-projekt heter The Fall of the House of Usher och är en miniserie i åtta avsnitt baserad på en novell från 1839 av Edgar Allan Poe (svenska titel: Huset Ushers undergång). Serien beskrivs som en episk berättelse om girighet, skräck och tragedi och utforskar ämnen som galenskap, familj, isolering och identitet, ämnen som är återkommande i Flanagans serier.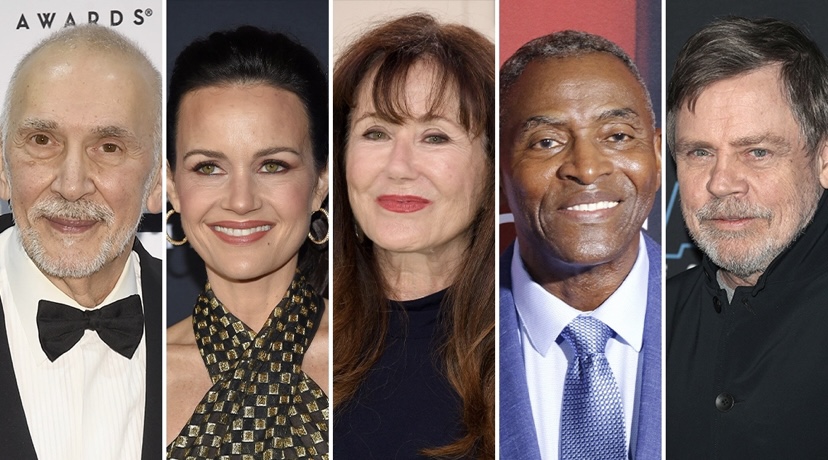 Hela rollistan har nu presenterats och det är en imponerande skara skådespelare Mike Flanagan samlar runt sig. Flera känns igen från Flanagans tidigare Netflix-skräckisar Haunting of Hill House, Bly Manor, Midnight Mass och Midnight Club.
De ledande rollerna i The Fall of the House of Usher görs av Frank Langella, Carla Gugino, Mary McDonnell, Carl Lumbly och Mark Hamill. Langella ska spela patriarken i Usher-dynastin och McDonnell hans tvillingsyster. Lumbly gör rollen som Edgar Allan Poes legendariska detektiv C Auguste Dupin, medan Guginos och Hamills karaktärer fortfarande är hemliga.
Mike Flanagans hustru Kate Siegel finns som vanligt också med i rollistan som fylls ut av Michael Trucco, T'Nia Miller, Paola Nuñez, Henry Thomas, Kyleigh Curran, Samantha Sloyan, Rahul Kohli, Sauriyan Sapkota, Zach Gilford, Katie Parker, Malcolm Goodwin, Crystal Balint, Aya Furukawa, Daniel Jun, Matt Biedel, Ruth Codd, Annabeth Gish, Igby Rigney och Robert Longstreet.
Mike Flanagan tänker själv regissera hälften av avsnitten. De övriga fyra tar Michael Fimognari hand om.