Apple TV+ har släppt de första bilderna på Tom Holland och Amanda Seyfried i The Crowded Room. Miniserien är skapad av den Oscarsbelönade manusförfattaren Akiva Goldsman.
Akiva Goldsman är mest känd för sitt Oscarsbelönade filmmanus för A Beautiful Mind, men har också stor erfarenhet av tv-berättande. Hans Apple-serie The Crowded Room är en thriller som följer en ung man gripen för inblandning i en skottlossning i New York City, 1979.
Spänningen byggs upp via intervjuer som görs av en nyfiken förhörsledare. Allt eftersom mer och mer blir känt om Danny Sullivans historia så avslöjas också delar av det mystiska förflutna som format honom, och leder till ett livsavgörande avslöjande.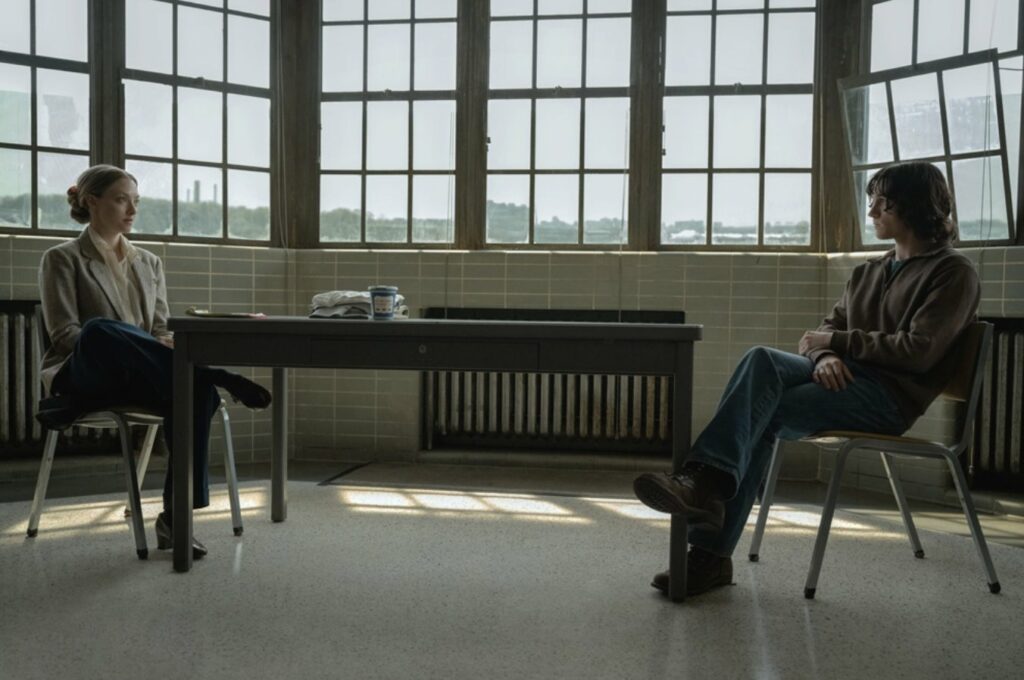 Danny Sullivan spelas av Tom Holland, mest känd som Spiderman, som också är producent för serien. Den nyfikna förhörsledaren Rya Goodwin spelas av Amanda Seyfried i din första tv-roll sedan den Emmy-belönade insatsen i The Dropout. En tredje ledande roll görs av Emmy Rossum (Shameless).
I rollistan återfinns även Sasha Lane (Conversations With Friends), Will Chase (Dopesick), Lior Raz (Fauda), Laila Robins (Planes, Trains and Automobiles) och Henry Eikenberry (Euphoria). Gästspelar gör Jason Isaacs (Harry Potter), Christopher Abbott (Catch-22), Thomas Sadoski (The Newsroom) och Zachary Golinger (A Quiet Place).
De första av totalt tio avsnitt blir tillgängliga hos Apple TV+ den 9 juni.