Amazon har släppt en första ödesmättad trailer för fantasyserien The Wheel of Time med Rosamund Pike som den centrala karaktären Moiraine.
Amazon bygger noggrant upp förväntningarna för den ena av två stora fantasysatsningar (den allra största är The Lord of The Rings). De första bilderna för två veckor sedan följs nu av den första trailern.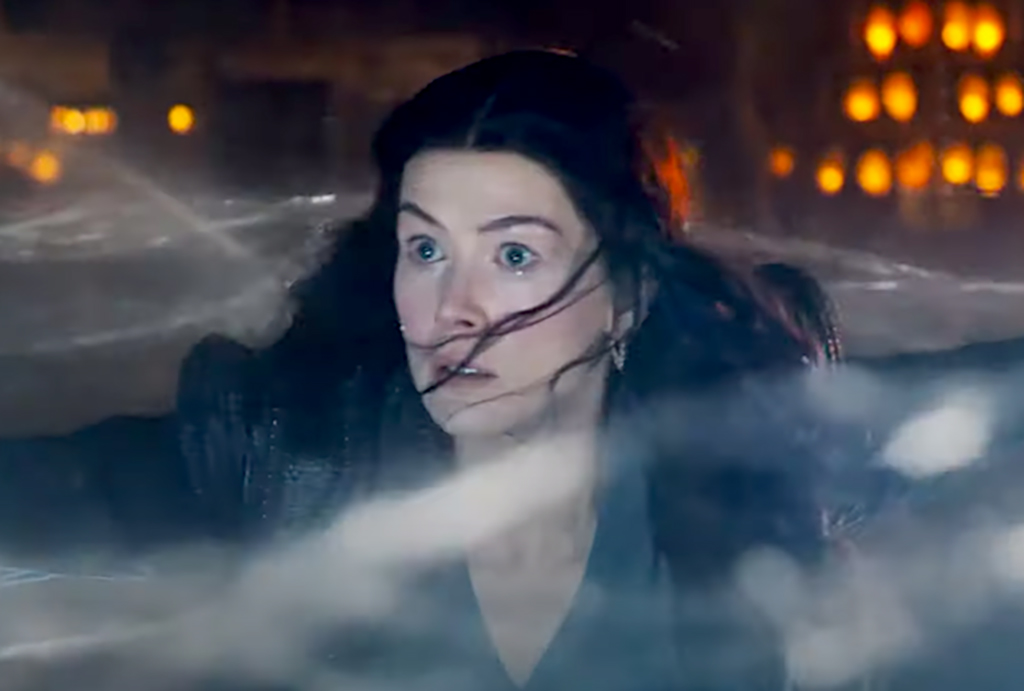 "Hjulen fortsätter snurra." Den sista striden väntar." "Det finns ingen återvändo". Det är en mycket ödesmättad ton i trailern som också avslöjar att premiärdatumet inträffar den 19 november.
Amazonserien är en bearbetning av den bästsäljande boksviten The Wheel of Time. I Sverige är Robert Jordans (pseudonym för James Oliver Rigney jr) fantasyserie, som består av totalt 15 romaner, känd som Sagan om drakens återkomst.
Läs mer om The Wheel of Time och se de första stillbilderna här.