Misfit-gänget i Doom Patrol får nya fiender att bekämpa i säsong tre. Den nysläppta trailern inleds med att Madame Rogue gör entré.
De udda superhjältarna i DC Comics-serien Doom Patrol har mycket att tackla i den nya säsongen. Den nysläppta trailern inleds med att Madame Rogue (Michelle Gomez) anländer i en tidsmaskin med oklara intentioner. Hon ger misfit-gänget i uppdrag att döda superskurkarna i Brotherhood of Evil, men även Sisterhood of Dada verkar komma in bilden på något sätt.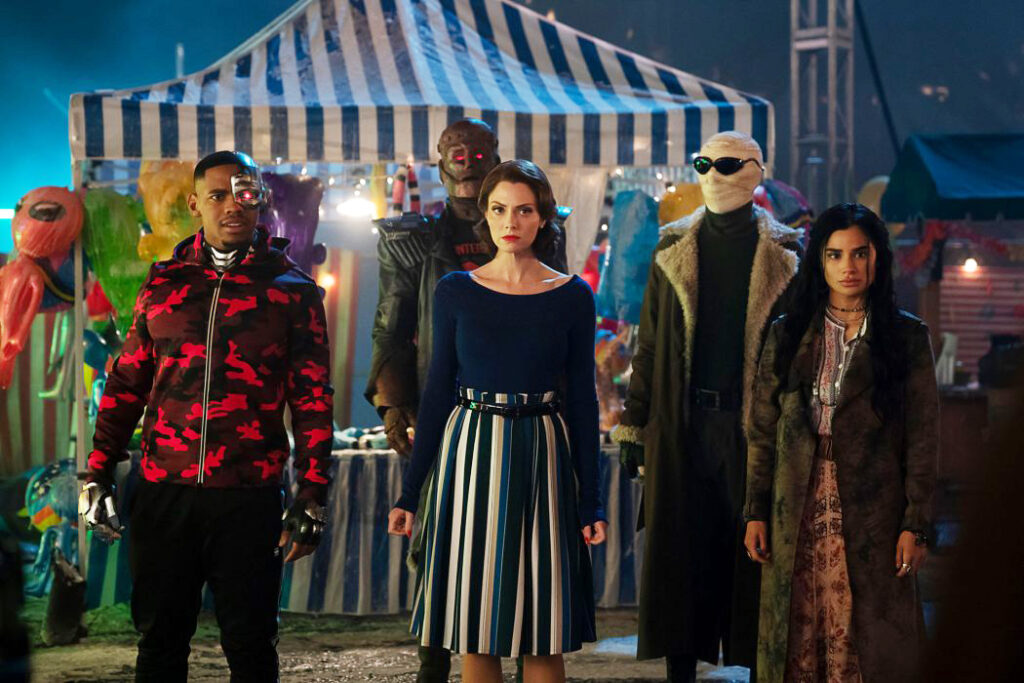 Enligt synopsis öppnar den nya säsongen av dramakomedin med kulmen på Dorothys (Abi Monterey) konfrontation med Candlemaker, vilket resulterade i en förödande förlust. Doom Patrol står vid ett svårt vägskäl och alla medlemmar kämpar för att ta reda på vem de är eller vem de vill vara. Situationen blir ännu mer komplicerad när Madame Rouge anländer i en tidsmaskin med ett mycket specifikt uppdrag, bara hon nu kunde komma ihåg vad det var.
I Doom Patrol syns Brendan Fraser som Cliff Steele (även känd som Robotman9, April Bowlby som Rita Farr (Elasti-Girl), Matt Bomer som Larry Trainor (Negative Man), Diane Guerrero som Crazy Jane, Jovian Wade som Vic Stone (Cyborg) och Timothy Dalton som Niles Caulder (The Chief).
Säsong tre av Doom Patrol har premiär på HBO Nordic den 24 september.