Sandra Oh spelar den första kvinnliga chefen för den engelska institutionen på ett universitet i The Chair. Netflix har nu släppt den första teasern.
Grey's Anatomy och Killing Eve-stjärnan Sandra Oh har huvudrollen i den satiriska dramakomedin. Hennes karaktär, professor Ji-Yoon Kim, presenteras i en teaser där Oh inte säger någonting, men där namnskylten – det står: "Fucker in Charge of You Fucking Fucks" – säger desto mer.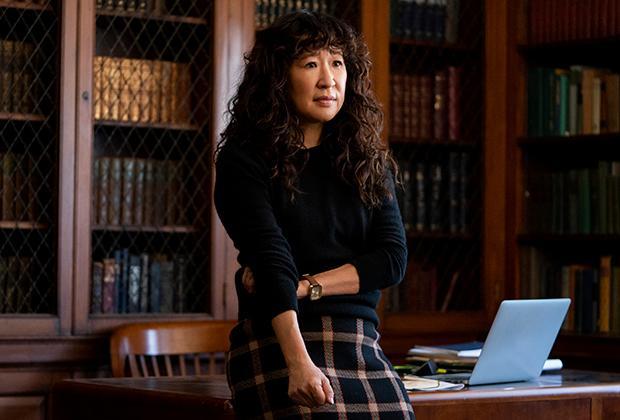 Skådespelerskan Amanda Peet är seriens skapare och showrunner för The Chair. Hennes make David Benioff producerar serien tillsammans med Game of Thrones-kompanjonen DB Weiss inom ramen för duons mångmiljondeal med Netflix.
Seriens sex halvtimmesavsnitt kommer till Netflix den 20 augusti. Läs mer om The Chair här.