Maktkampen mellan baronerna i Into the Badlands är snart över. Den andra delen av säsong tre har fått ett premiärdatum, men de åtta avsnitten blir också seriens sista.
Den visuellt snygga serien med tv-världens bäst koreograferade martial art-scener har haft en lojal skara fans, men blev aldrig den breda hit som den amerikanska kabelkanalen AMC hade hoppats på. När det i går var AMC:s dag på TCA (Television Critics association) i Pasadena meddelade kanalen att serien läggs ned. Men först återstår de sista åtta avsnitten av säsong tre.
Det blir amerikansk premiär för det sista kapitlet av Into the Badland den 24 mars. Betyder start på CMore, som har de svenska rättigheterna, kort därpå. De 24 avsnitt som redan existerar har även hunnit anlända till HBO Nordic, som får de nya avsnitten ett antal månader efter CMore.
Alfred Gough och Miles Millar har skapat serien som berättar historien om clippern Sunny (Daniel Wu) som försöker överleva i ett postapokalyptiskt och feodalt samhälle med hårt arbetande undersåtar och självutnämnda, makthungriga plantagebaroner. Gough har redan utlovat en fantastisk avslutning. Så här skriver han på Twitter: "Our goal was to make a groundbreaking martial arts drama and we are so grateful to all the fans who have supported ITB over these three seasons. I guarantee we will give you a bloody great ending!"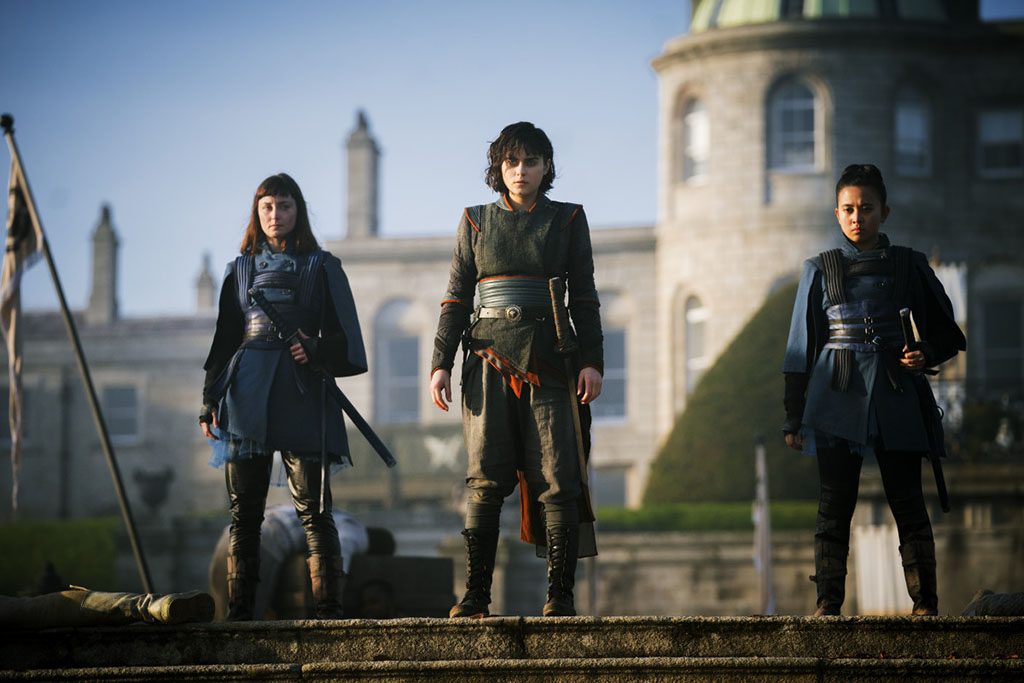 AMC beskriver handlingen i det sista kapitlet av Into the Badlands: As we enter the final chapter of Into the Badlands, an imprisoned Bajie warns Sunny that Pilgrim can't be trusted. But with his son's life on the line, Sunny struggles with his decision to help Pilgrim unlock the Meridian Chamber. Meanwhile, M.K., still reeling from the revelation that Sunny killed his mother, is hell-bent on revenge. Kidnapped by The Master, the Widow is forced to confront her past. Moon meanwhile races to save Lydia from impending death after she risked her life for his on the battlefield. As the last episodes unfold, long buried secrets will be revealed, new alliances will be forged, and the saga will climax in an epic battle to end all battles.