HBO:s nya miniserie The White Lotus utspelar sig på en paradisö. I juli är det premiär för satirserien med stjärnor som Connie Britton och Jennifer Coolidge.
Människor på en semesteranläggningar har plötsligt blivit i ropet bland tv-skaparna. I Nine Perfect Strangers leder Nicole Kidman en hälsokult på en resort och i nya HBO-serien The White Lotus befinner sig gästerna på en hawaiiansk resort där varje dag blir mörkare och mer komplex inte bara för resenärerna utan även för hotellets anställda.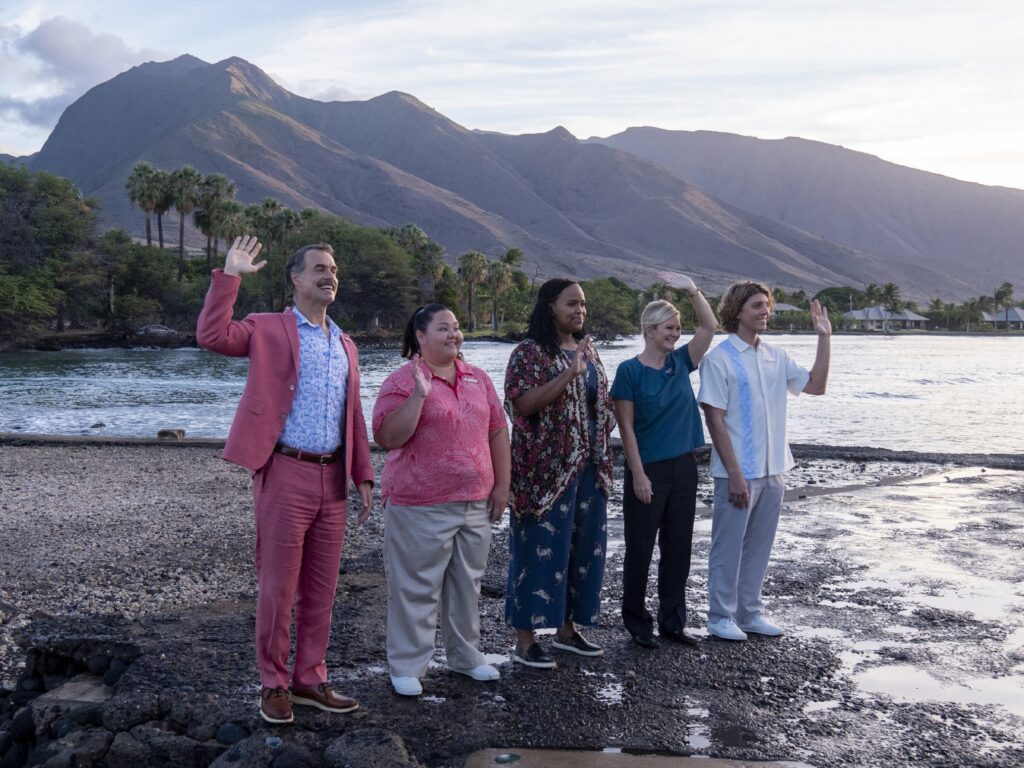 Det är skaparen av Enlightened Mike White som tar satiren till hjälp för att berätta historien i The White Lotus. Serien består av sex avsnitt och har premiär på HBO den 11 juli (i praktiken den 12 juli på HBO Nordic), skriver TV Insider som också publicerat de första bilderna.
I rollistan finns bland andra Murray Bartlett, Connie Britton, Jennifer Coolidge, Murray Bartlett, Alexandra Daddario, Fred Hechinger, Jake Lacy, Brittan O'Grady, Natasha Roswell, Sydney Sweeney, Steve Zahn och Molly Shannon.