Amazon Prime har släppt trailern för A League of Their Own. I Abbi Jacobson-serien rör sig nya karaktärer i samma era som i den klassiska baseboll-filmen.
Will Graham (Mozart in the Jungle) och Abbi Jacobson (Broad City) ligger tillsammans bakom tv-bearbetningen av A League of Their Own. Graham och Jacobson vill dock inte beskriva tv-serien som en reboot eller remake av Penny Marshalls film från 1992, utan mer som en egen tolkning. "Filmen är filmen, som jag älskar och alltid kommer att älska – vi försöker berätta fler historier", har Jacobson tidigare förklarat.
Abbi Jacobson spelar själv Carson Shaw. Hon är också en "catcher" från ett litet lantligt samhälle, men hon är inte Dottie från filmen. "Det finns lite av samma DNA i en del av de karaktärer vi skapat eftersom vi tittar på samma historier och eftersträvar samma värme, ton och humor som Penny etablerade. Men de här kvinnorna är sina egna. Och karaktärerna talar för sig själva. Vi hoppas att tittarna ska lära sig att älska dem på samma sätt", har Will Graham sagt.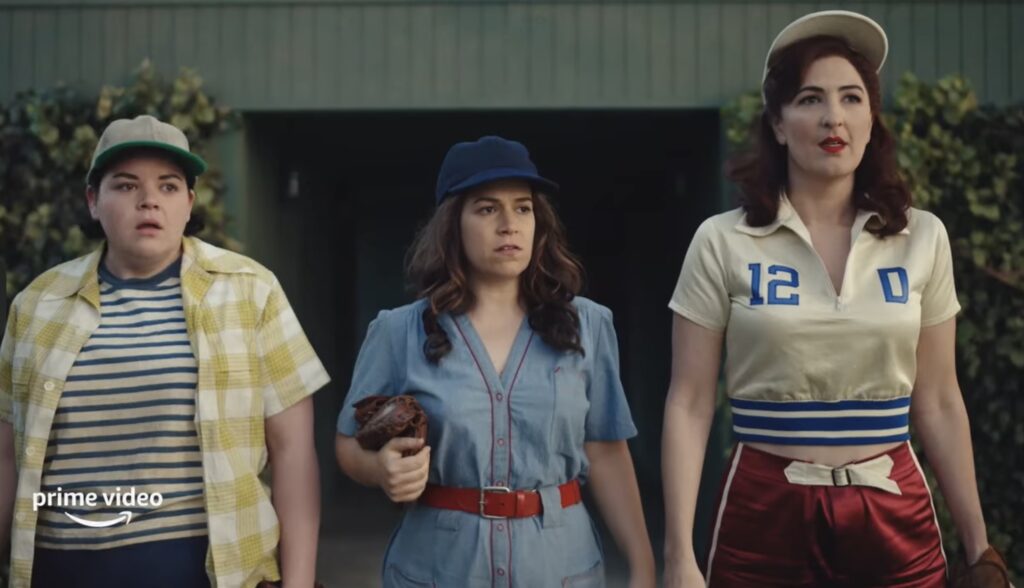 Så här lyder synopsis: "A League of Their Own framkallar den positiva andan i Penny Marshalls klassiker, samtidigt som serien vidgar perspektivet för att berätta historien om en hel generation kvinnor som drömde om att spela professionell baseboll, både inom och utanför AAGPBL-ligan. Serien följer Carson (Abbi Jacobson) och Max (Chanté Adams) och en ny ensemble av skarpa och roliga karaktärer när de karvar ut en väg mot planen, och på vägen dit hittar både sitt lag och sig själva."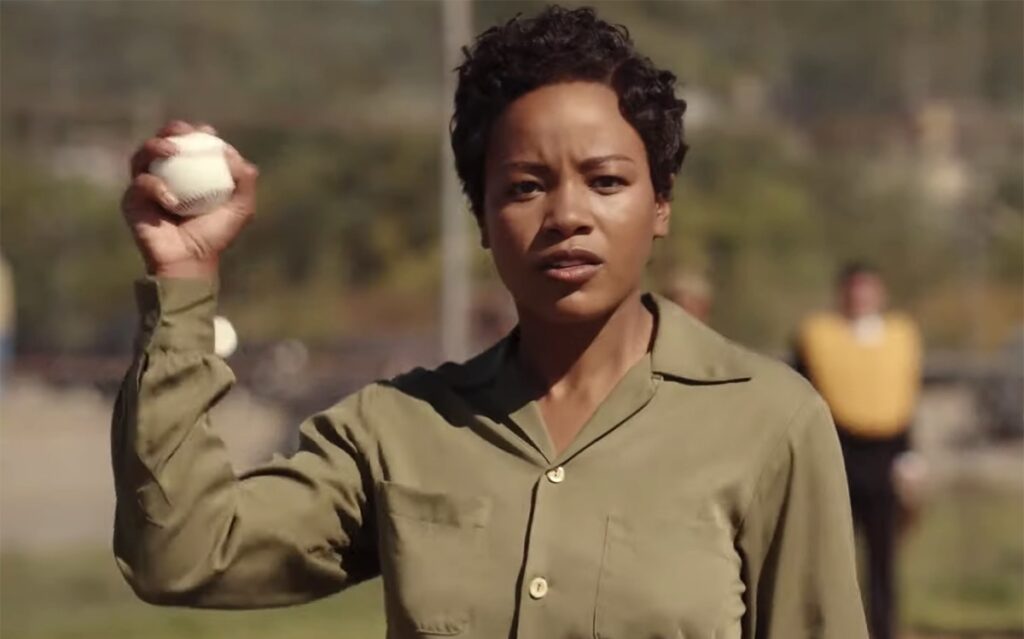 I rollistan finns även D'Arcy Carden som Greta, Gbemisola Ikumelo som Clance, Roberta Colindrez som Lupe, Nick Offerman som Dove, Saidah Arrika Ekulona som Toni, Kate Berlant som Shirley, Kendall Johnson som Gary, Kelly McCormack som Jess, Alex Désert som Edgar, Priscilla Delgado som Esti, Aaron Jennings som Guy, Molly Ephraim som Maybelle, Melanie Field som Jo, Dale Dickey som Beverly.
Alla åtta avsnitt av A League of Their Own blir tillgängliga på Amazon Prime Video den 12 augusti.