David Tennant spelar Phileas Fogg i ännu en bearbetning av Jules Vernes klassiker Jorden runt på 80 dagar. Den 26 december är det BBC-premiär.
David Niven, Pierce Brosnan, Steve Coogan och Jarl Kulle har alla gestaltat den brittiske gentlemannen Phileas Fogg. Nu är det den flitige David Tennants (Good Omens) tur att bidra med sin tolkning av äventyraren i en bearbetning av Around The World In 80 Days skapad av Ashley Pharoah (Life on Mars) och Caleb Ranson (Child of Mine).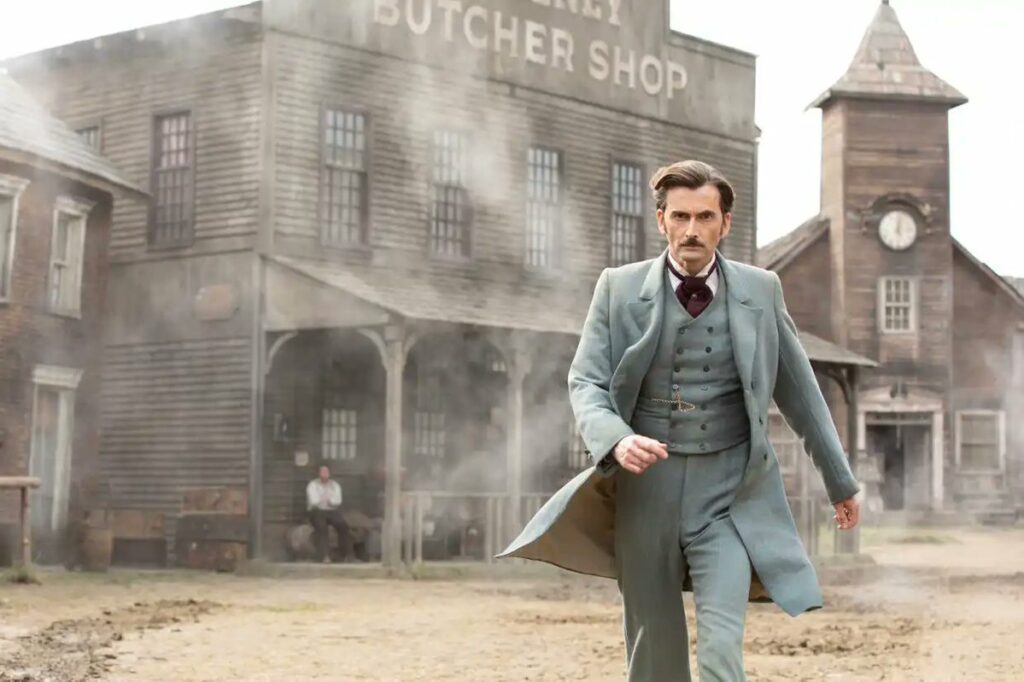 Äventyrsromanen skrevs av fransmannen Jules Vernes redan 1872-1873 och har översatts till svenska flera gånger, av bland andra den svenska Nobelpristagaren Eyvind Johnson. I korthet handlar den om brittiske gentlemannen Phileas Fogg som slår vad om att han kan resa jorden runt på 80 dagar. Med sig på färden tar han sin franske betjänt, Jean Passepartout.
Den nya versionen av Around the World in 80 Days behöver förstås även en ny Jean Passepartout och Abigail Fix, journalisten som vill visa att hon kan hävda sig i en manlig värld genom att att hänga med på resan och rapportera om den. De rollerna görs av fransmannen Ibrahim Koma (Sous le Soleil) och Leonie Benesch (The Crown).
Seriens soundtrack är komponerat av den legendariska filmkompositören Hans Zimmer ihop med Christian Lundberg.
Around the World in 80 Days är en del av BBC:s årliga julsatsning och har premiär på BBC One den 26 december. Förtroendet för serien är stort för BBC har redan innan premiären förnyat den för en andra säsong. Amerikansk premiär den 2 januari, men oklart med svensk premiär.