William H Boney är en av historiens mest kända revolvermän. Nu ger skaparen av Vikings sin version av Billy the Kid i en ny Viaplay-serie.
Michael Hirst kan det där med historiska draman. Britten har skapat tv-serierna Vikings och The Tudors, och stod även för manuset till den hyllade filmen Elizabeth från 1998. Nu har han gjort en ny historisk dramatisering som handlar om William H Bonney, känd under namnet Billy the Kid som en av vilda västerns mest legendariska revolvermän.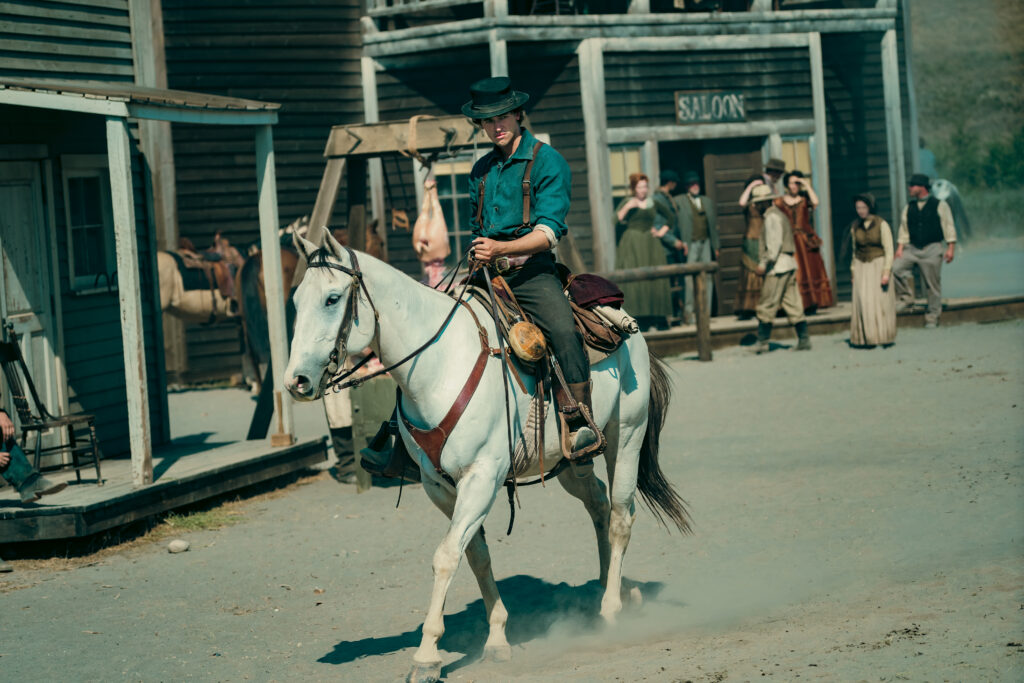 Billy the Kid levde under andra halvan av 1800-talet och trots att hans liv blev kort så levde legenden om honom vidare. Inte minst tack vare otaliga böcker, tv-serier och filmer. Med start i en stumfilm från 1911 har han förekommit i 50-talet filmer.
Nu är det dags för ännu en tolkning. I Viaplays originalserie möter vi Michael Hirsts version av Billy the Kid. Redan vid 15 års ålder var Billy en offentlig person som var flitigt omskriven i tidningarna, men enligt Hirsts manus var han inte en kallblodig mördare eller rånare utan en karismatisk revolverman som råkat hamna mitt i en fejd mellan två gäng. Egentligen var Billy en snäll och respektfull ung man, som dessutom kunde läsa och räkna. 
Huvudrollen som Billy the Kid spelas av brittiska stjärnskottet Tom Blyth. Han har sällskap av bland andra Alex Roe (The 5th Wave) som Pat Garrett, Eileen O'Higgins (Brooklyn) som Billys mamma Kathleen McCarty och Daniel Webber (The Punisher) som Billys bästa vän Jesse Evans.
Billy the Kid har premiär på Viaplay den 12 juni.