Kate Hudson gör sin första stora tv-roll när hon gör Octavia Spencer sällskap i Apple TV-serien Truth Be Told som nu fått ett premiärdatum.
Truth Be Told lanserades som en miniserie i december 2019, men får nu ändå en ny säsong under premissen antologiserie.
Oscarsvinnaren Octavia Spencer spelar huvudkaraktären Poppy Parnell som är en granskande reporter som blivit programledare för en true crime-podcast. I säsong två dyker hon ner i ett nytt brottsfall. Fallet involverar hennes barndomsvän Micah Keith och visar sig på ett fundamentalt sätt påverka båda kvinnorna och sätter deras vänskap på prov.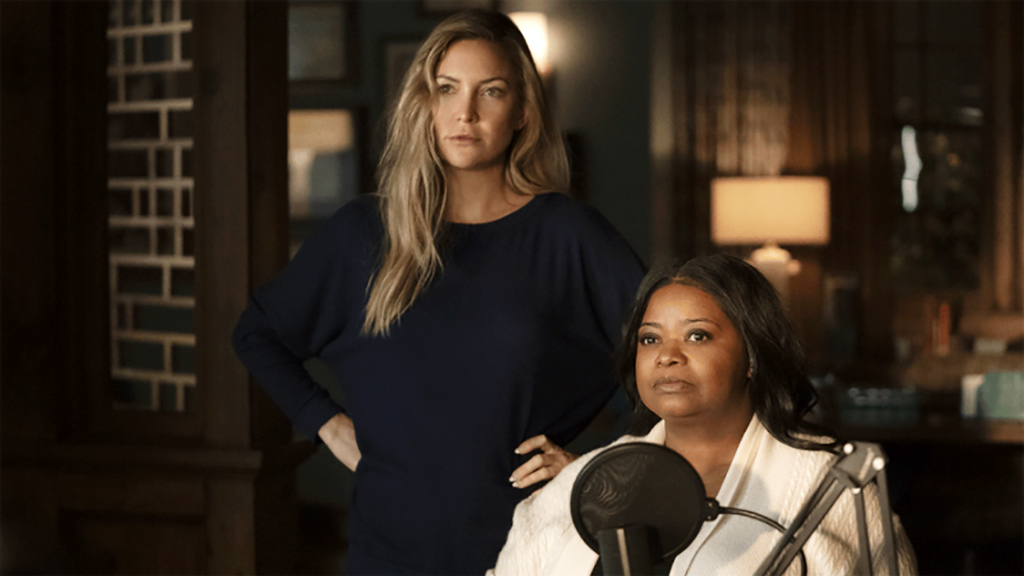 Livsstilsgurun Micah Keith spelas av Kate Hudson. Goldie Hawns dotter är förmodligen mest känd från långfilmen Almost Famous. Hon gjorde ett gästspel i musikserien Glee, men rollen i Truth Be Told är Kate Hudsons första riktiga tv-säsong.
Nya i de andra säsongen är även Christopher Backus (Bosch), Alona Tal (SEAL Team), David Lyons (Revolution), Andre Royo (Empire), Merle Dandridge (Greenleaf) och Mychala Faith Lee.
Återvänder gör Mekhi Phifer, Michael Beach, Ron Cephas Jones, Tracie Thoms, Haneefah Wood, Tami Roman och Katherine LaNasa.
Säsong två av Truth Be Told har premiär den 20 augusti på Apple TV+. Avsnitten släpps veckovis.