Ashley Zukerman kliver i Tom Hanks skor. Zukerman spelar professorn som är expert på religiös symbolik i Peacocks The Lost Symbol.
Den amerikanska författaren Dan Brown följde upp bokfenomenet Da Vinci-koden från 2003 med Den förlorade symbolen 2009. Det är den senare romanen som nu blir tv-serie hos NBC:s streamingtjänst Peacock.
Även i The Lost Symbol är huvudkaraktären den unga Harvardprofessorn Robert Langdon (Ashley Zukerman). Han är expert på religiösa symboler och måste lösa en serie dödliga pussel för att rädda sin kidnappade mentor och förhindra en skrämmande global konspiration. Berättelsen gräver djupt i amerikansk historia och mytologi.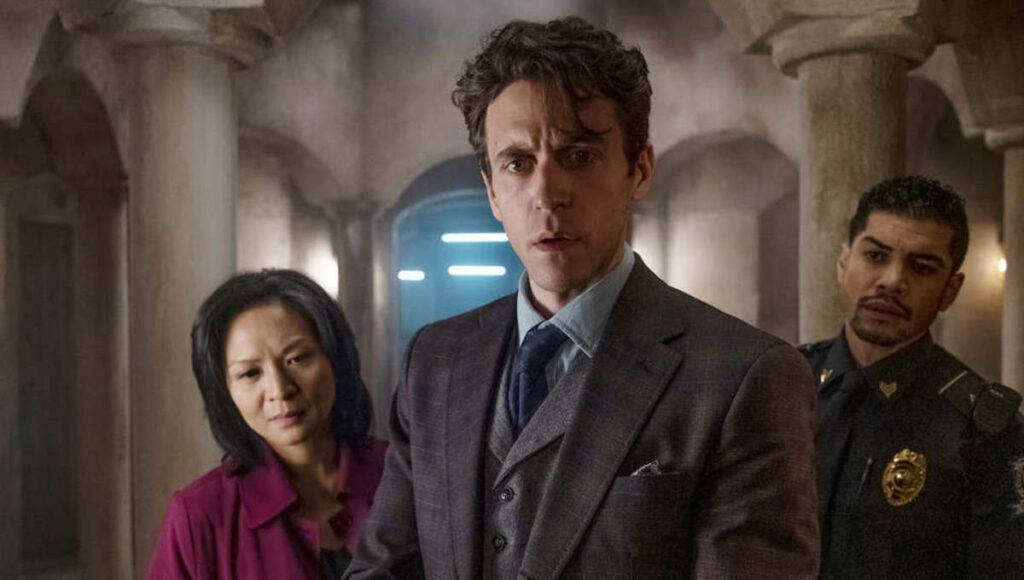 Ashley Zuckerman (Succession) omges av Valorie Curry (Blair Witch), Sumalee Montano (10 Cloverfield Lane), Rick Gonzalez (Arrow) och Beau Knapp (Seven Seconds).
Ron Howard och Brian Grazer är projektets exekutiva producenter. Samme Howard regisserade de tre långfilmerna med Tom Hanks som baserades på Dan Browns böcker The Da Vinci Code, Angels & Demons och Inferno.
The Lost Symbol har ännu inte något premiärdatum. I den färska trailern framgår det bara att serien "kommer snart" till Peacock.