Vad hände egentligen på återföreningsfesten? I det humoristiska mordmysteriet The Afterparty återberättas samma kväll från olika personers perspektiv.
The Afterparty utspelar sig under en high school-reunion. Det är en komediserie kombinerad med ett mordmysterium som i åtta avsnitt återberättar samma kväll från olika karaktärers perspektiv med hjälp av olika visuella stilar och filmgenrer som ska matcha varje persons personlighet.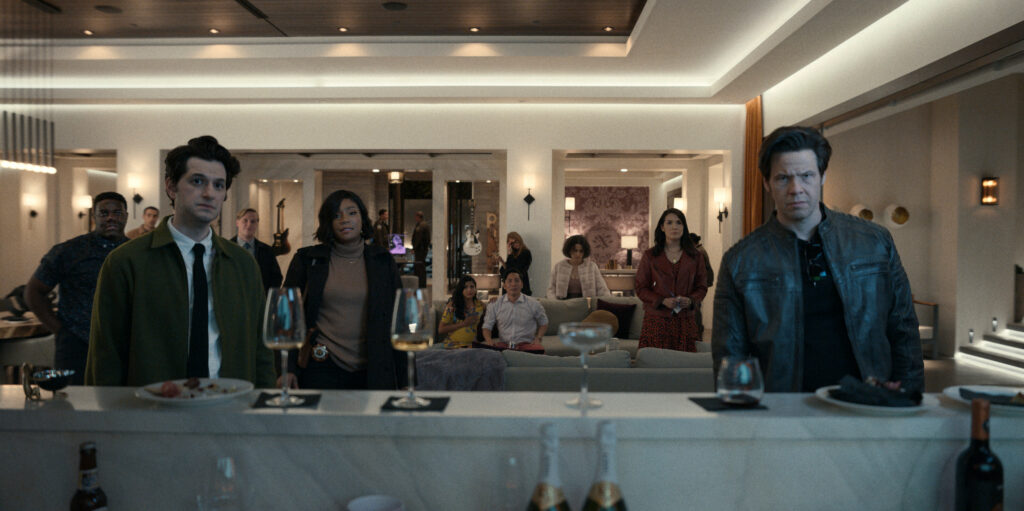 Tiffany Haddish (Girls Trip), Sam Richardson (Veep), Zoë Chao (Love Life), Ben Schwartz (Sonic the Hedgehog), Ike Barinholtz (The Mindy Project), Ilana Glazer (Broad City), Jamie Demetriou (Fleabag) och Dave Franco (The Disaster Artist) spelar de åtta karaktärerna som alltså tillägnas var sitt avsnitt.
Phil Lord och Chris Miller är duon bakom filmer som The Lego Movie och tv-serier som The Last Man on Earth. Deras nya serie hamnade hos Apple TV efter budgivning. Miller har skapat the Afterparty och fungerar som seriens showrunner. Lord är med och producerar via deras gemensamma bolag Lord Miller.
Den 28 januari landar de tre första avsnitten av The Afterparty hos Apple TV+. Därefter släpps ett avsnitt i veckan.
Här är också en trailer för The Afterparty: